Introduction:
Finding the best
video background remover
apps or software is a time-consuming affair. But with the proper guidance, you can have the perfect tool/software that meets your needs and does more than just help you remove backgrounds from videos. So whether you are a content creator or a professional video editor, we have the right tools that will let you create professional and engaging videos.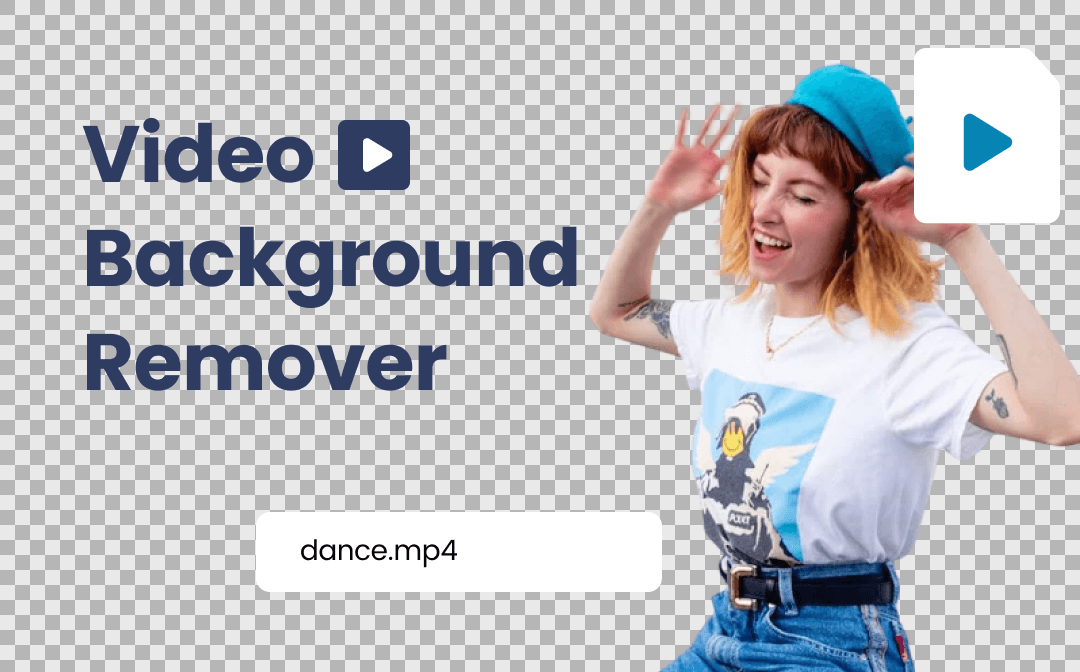 This AWZware post has sorted out the 8 video background removers available online or for download as an app for PCs and mobile phones. We have given a detailed overview of each of the tools to help you understand it quickly. So, without wasting any time, let's get started.
#1. Kapwing Online
Kapwing is an excellent and free video background remover online tool. The program uses AI technology to remove BGs from videos automatically. You can even adjust and set the threshold if you find a few parts to be further removed. Fortunately, the background remover for videos has no ads and no watermark on the exported videos.

The online video background remover also allows you to add a local video file or use a URL in case of an online file. You can save the processed videos to the system or share them over social networking sites. Though Kapwing is free with high quality output, the program depends on a stable internet connection and does not support batch processing.
#2. Unscreen
Unscreen is an innovative free video background remover tool that offers you a simple and effective solution to remove BGs from videos, whether you're looking to replace the background with a new image or simply remove it altogether. Unscreen is 100% automatic and analyzes the video, making it easy to achieve your desired result.

Unscreen video background remover produces great videos without green screen online for free and the generated video will be in the same high resolution. Simply upload your clip or search GIF, and the tool gears up automatically to do the job. Unscreen supports multiple formats like WebM, MP4, OGG, MOV, etc. With an easy-to-use UI, Unscreen needs no registration. However, slow customer service response can cause hurdles in your work.
#3. Wideo
Wideo is a simple, professional, effective, and automatic full video background remover that helps remove background and create engaging videos for effective communication. Wideo offers you templates to help you create professional videos for marketing, internal communications, social media, and more.

Wideo is a free online tool but requires upgrading to a paid version to produce ideal results. Experts primarily use the software to create animated videos and add video files. But it is also an online green screen video background remover to remove/replace BG from video(s) online free without a watermark. Once you input your videos, the remover will output videos in WebM or MP4 format.
#4. Veed
Veed is one of the best video background removers for creators and marketers available in the market. It can remove a full video background online for free. With an easy-to-use user interface, it only requires you to upload, record, or start with a template and tap the Green Screen or Remove Background button to achieve the required results.
You can even use virtual backgrounds to create stunning videos or edit the green screen recordings with its advanced AI algorithms. Veed AI video background remover helps create professional training videos from your home. It is also a video background music remover that lets you remove music from videos online. It is an online tool compatible with Windows, macOS, Linux, Android, and iOS devices.
#5. VSDC Free Video Editor
VSDC Free Video Editor is a multi-feature free video background removal tool for desktops. This video background remover app allows you to customize your videos using multiple functions such as background removal, zoom, audio effects, and more. It has an intuitive interface with "Chroma key masking," which makes using the program accessible, even for novice users.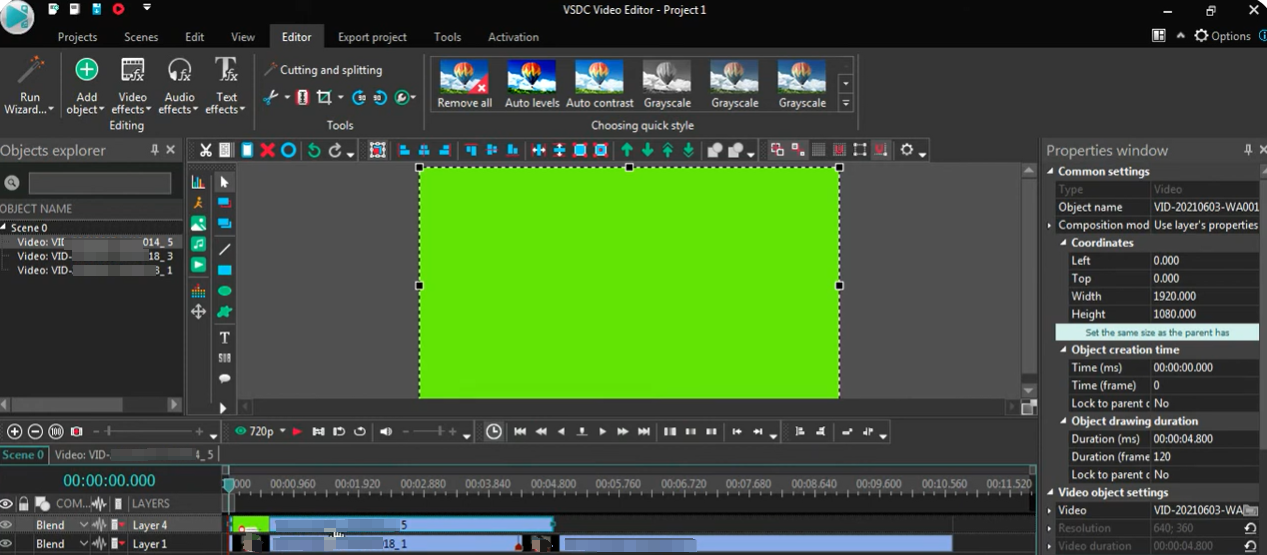 Besides removing background, VSDC is also a video background sound remover that helps remove noise from videos. VSDC is a free video background remover software for PCs with adjustable threshold subpixel support and allows exporting videos directly to social media. But you must purchase the paid version to use all the options. Moreover, it has limited background customization options.
#6. DaVinci Resolve
DaVinci Resolve is a free video background remover for desktops and works seamlessly with Linux, Windows, and macOS. This background remover for videos can remove black or any colored background from any type of video, even if the background consists of complex colors and lighting. Besides removing background, you can use this software to edit videos, create vlogs, and do all video editing tasks.
DaVinci Resolve is more than a long video background remover and also an ideal background voice or audio remover from videos that use popular techniques like Chroma Key and Rotoscoping to do their job. Simply launch the software and go to the required tab in the main menu to generate the required results.
#7. CapCut - Video Editor
CapCut - Video Editor is another user-friendly and best free video background remover app for free download on Android and iOS devices. CapCut is a free and all-in-one video editing app packed with all the essential tools to create high-quality and visually appealing videos and graphics.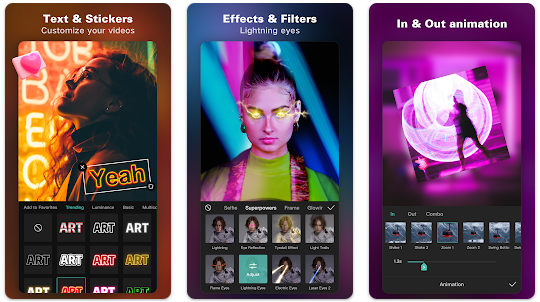 Besides offering its unique features in video editing, CapCut is also a video background noise remover to satisfy all video production needs. Beyond fundamental video editing, styling, and music, it includes advanced features like keyframe animation, buttery smooth slow motion and smart stabilization. Using the CapCut video background remover you can also produce HD videos.
#8. Erase&Change Video Background
Erase&Change Video Background is another user-friendly option to help solve your BG-removal purpose. It is a safe and secure video background remover app for iPhone and iOS users. It helps remove video backgrounds and supports mixing videos or pictures to create amazing visuals. Once edited, you can export the results on popular social media handles like Twitter, Instagram and Facebook.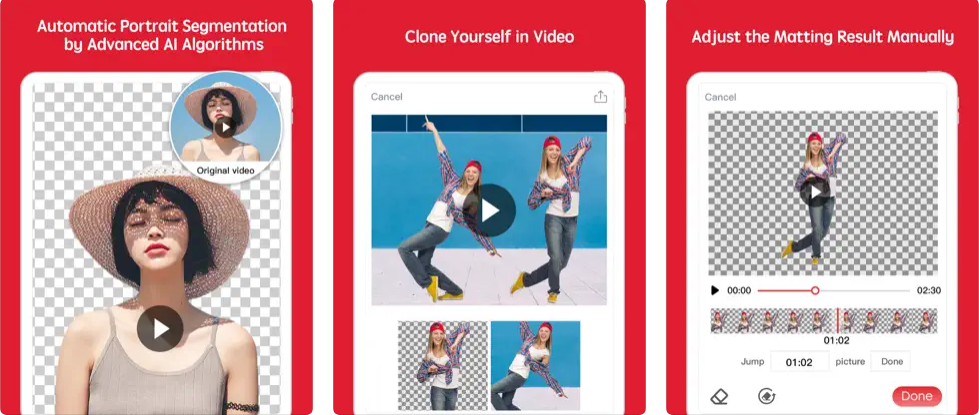 The app supports adding background music to videos. The program helps remove the portrait video's background.
Bonus Part: The Best Video Editor You Can Use
You can remove BGs from videos with the video background remover listed above in a few clicks. But sometimes, the need may arise to record the computer screen or make other video edits. Here's where the AWZ Screen Recorder steps in to help you record all your screen activities, including gameplay, tutorials, etc., in high quality. The program is equipped with tools to help you compress or trim your videos easily.
Final Words
High-quality video editors have the option of removing backgrounds from videos, too. It just includes Chroma Key, Green Screen, and blending modes. Masking is another great technique to remove video BGs and cut out sections of the frame. We have listed the eight best online video background remover websites or offline apps for PCs, mobile phones, and online to help you remove backgrounds from videos in a few clicks. Feel free to choose the one that meets your needs without hassle.