Introduction:
Lights, Camera, Action! People are always hungry for information and entertainment. But you can satiate their hunger by clubbing information and entertainment and coming up with your own vlog ideas. It does not take much to be a vlogger. All you need is a trendy idea and a phone/camera to get started. But before you struggle to find the best vlog topics, take a halt!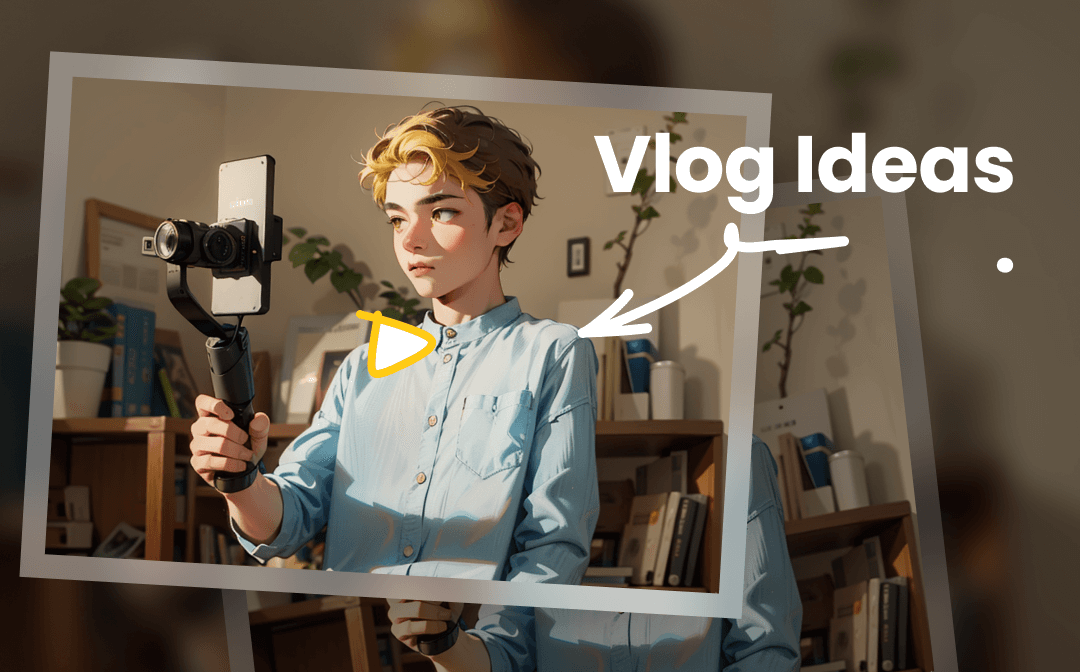 We have walked the extra mile just for you to help you decide on the vlog ideas for YouTube, Twitch, and other platforms. Stay tuned to check the easiest and most friendly ideas to begin your journey as a vlogger with us! Happy vlogging!
How to Know What to Vlog About
Before starting with your vlog ideas, you must think about different aspects surrounding your content. For example, you must know
The direction of your interest

Target audience

Niche, and most importantly,

Vlogging ideas for which platform, YouTube, Vimeo, Twitch, etc.
Go through these points and decide what to vlog. Once you are clear on the maximum points, especially what you are good at, you can explore our 11 vlog ideas to begin your journey as a vlogger.
11 Vlog Ideas for Beginners
While there are multiple types of vlogs, popular and creative, finding the most accessible vlog content ideas for beginners can be tricky. But here are the 11 best vlog examples to choose from and start instantly.
#1. Travel Vlog
When thinking about travel vlog ideas, you need not travel around the globe to capture all the majestic beauties, as that can cost you heavily for your trips until you reach 'influencer' levels. Instead, you can start looking for nearby places of interest in your local areas.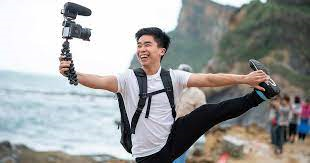 There can be many things to vlog about, with beautiful shots of incredible places. Just be knowledgeable enough to know the history and facts about the locations visited to build trust with your viewers. Ensure to include cheap travel tips, travel stories/episodes, and travel essentials for more information. An example to learn is ViaTravelers.
#2. Funny Vlog
Creating funny vlogs is one of the trendy YouTube vlog ideas where you can create prank videos to see the genuine emotions of people who get into unusual situations. Or make some "Fail" videos like falling off your bikes, trampolines, or other objects.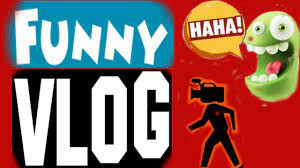 You can even turn memes and bloopers into crazy vlog video ideas. In fact, bloopers (funny outtakes) can be added to any vlog to add a fun element. You can try a comedy sketch to come up with a parody or record your reaction videos to something you hear or see for the first time, like others' videos, TikTok profiles, etc. You can refer to David Dobrik's vlog channels.
#3. Daily Vlog
Daily vlogs are one of the most common lifestyle vlog ideas that let you share your daily activities with your audience. It is one of the most common vlogging ideas where you can tell the audience about life challenges you are dealing with, your attitude to sports, food, cleaning, managing household chores, and make a Q&A video.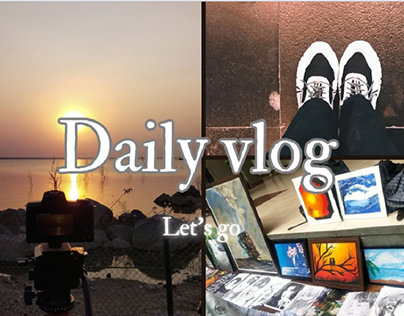 You must communicate with your viewers and ask their opinions on topics you can cover in your videos. You must think of a cool intro to make your videos recognizable.
#4. Christmas Vlog
As Christmas is nearing, making a Christmas vlog is one of the good vlog ideas. You can share Christmas decorations, cookies, present/shopping haul, Christmas carols, etc. You can even go with a Christmas morning vlog or giveaway and share a Christmas playlist. Try GRWM this Christmas, or Christmas storytime, baking, unboxing, Christmas wishlist, preparations for Christmas Eve, games, and more as trending vlog ideas.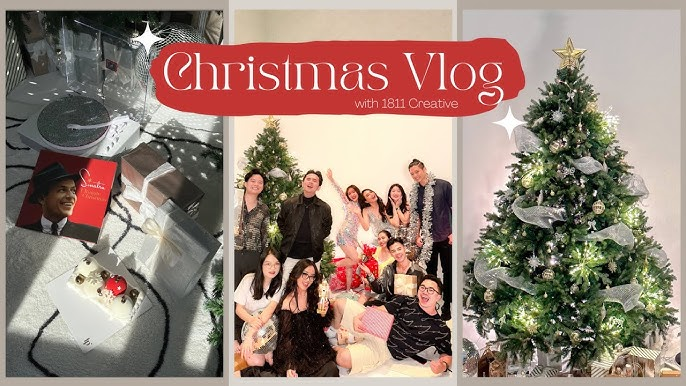 #5. Couple Vlog
Now, you may think about what to vlog about on YouTube or other platforms for couples. But you'll be surprised to know that there are endless ideas.
For example, try "How well do you know your partner?" with questions about yourselves or create videos where your husband/boyfriend will do your makeup. Share ideas on Valentine's Day or Wedding/Reception style and tips for boys and girls. You can also suggest the best movies for couples, travel-friendly couple places, relationship tips, gift ideas, or how to handle arguments.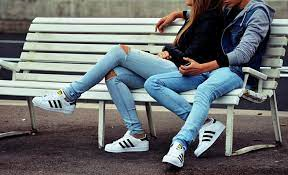 Vlog ideas for couples are in trend nowadays, where you can make videos with your partner to gel better and spend quality time together.
#6. Vlog at Home
Vlogging at home is the most simple and budget-friendly idea to get started with your phone ASAP. You can explore family vlog ideas to make a video with your parents, siblings, grandparents, or anyone close to bond better. Or explore food vlog ideas to share what you eat in a day and share delicious recipes. You can show your daily routine or play quiz, how you spend your weekend, storytime, etc.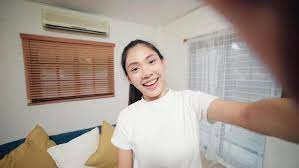 #7. Challenge Videos
Nowadays, vlog challenges ideas are also popular among students, friends or college-going people. Every second day, new internet challenges keep popping up on the internet for everyone to try. You can either participate in these challenges or create your own challenge videos.
Some of the prevalent internet challenges or vlog ideas include the Mannequin challenge, Bottlecap challenge, Blind Drawing challenge, Ice Bucket challenge, etc. You can try them to go with the flow or create food-eating challenges, spicy challenges, color theme challenges, game challenges, taste and guess challenges being blindfolded, etc., to get creative with your vlogs and audience engagement.
#8. Informative Vlog
Informational vlogs are relatively easy vlog ideas for new vloggers. Here, you can share the "How-to" videos or give the event recap and your experience of a place or event you visited. Share your knowledge about a particular career, hobby, etc., worth sharing.
You can also review games, books, products, services, music, movies, etc., or make FAQ videos for your subscribers to help them know you better.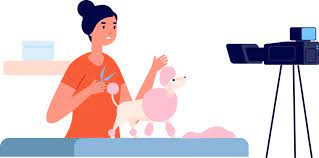 #9. Street Interview
Street interviews are also growing gradually as good vlog ideas, where you can roam your city streets and ask random people about their views on some current topics, economy, politics, or funny riddles. You can show flags and ask for country names or different countries starting with a specific letter, etc. It is one of the trendy vlog topic ideas where you can explore multiple genres to make your interviews as informative as possible for your viewers.
#10. Personal Growth Vlogs
Personal growth vlogs are also growing in popularity and are one of the best vlog ideas to help discipline yourself and manage different situations. Using the unique vlog ideas, you can share your experience of evolving. Share tips and valuable hacks on public speaking, or record videos to organize yourself.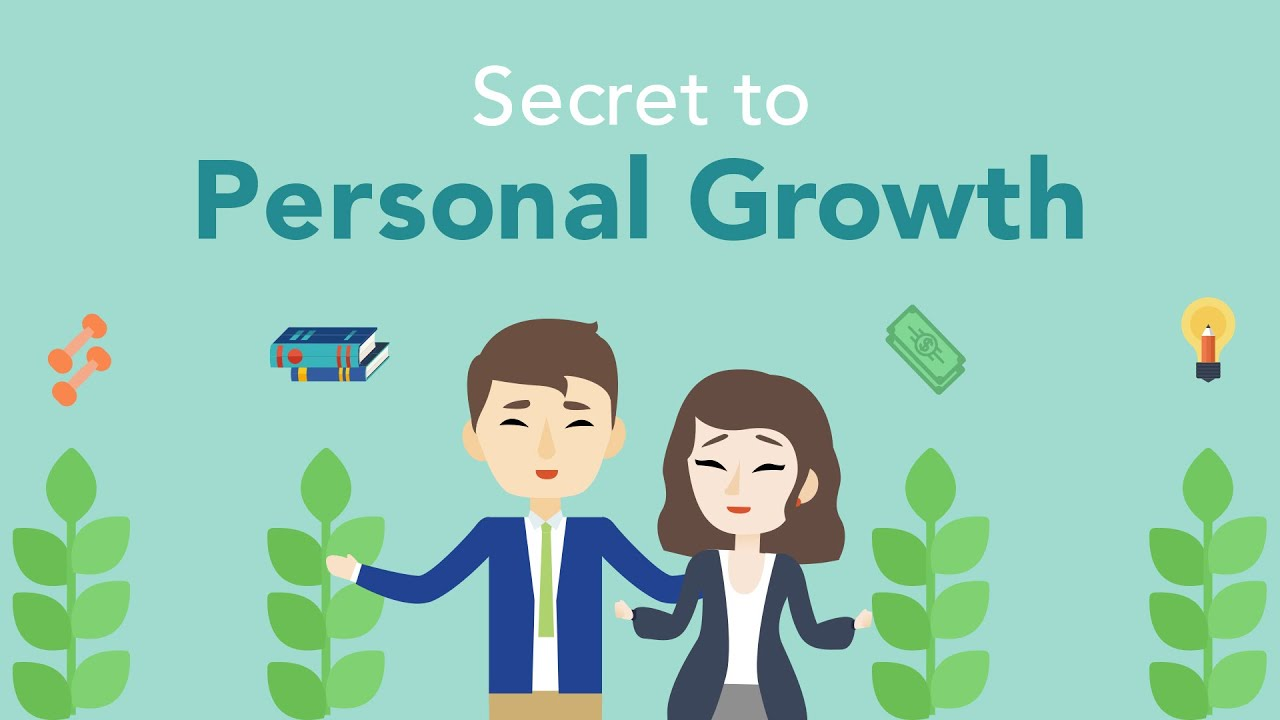 Share life lessons, taking real-life examples and how to behave in such cases or thoughts on the essence and meaning of life. Share study or job-seeking tips, how to relieve stress, manage goals, create a bucket list, deal with heartbreak, etc., to connect more with the audience on the ground level.
#11. Teaching Vlog Ideas
Here are some cool vlog ideas to get your creative mind to work. You can share dance tutorials on multiple songs with different dance forms and styles or unique steps. You can also use revealing magic and card tricks to surprise your audience. Or share your favorite food recipes, book reviews, drawing tutorials, thematic makeup, etc., that are creative and engaging at the same time. These tips can also be used as TikTok vlog ideas for a broad audience.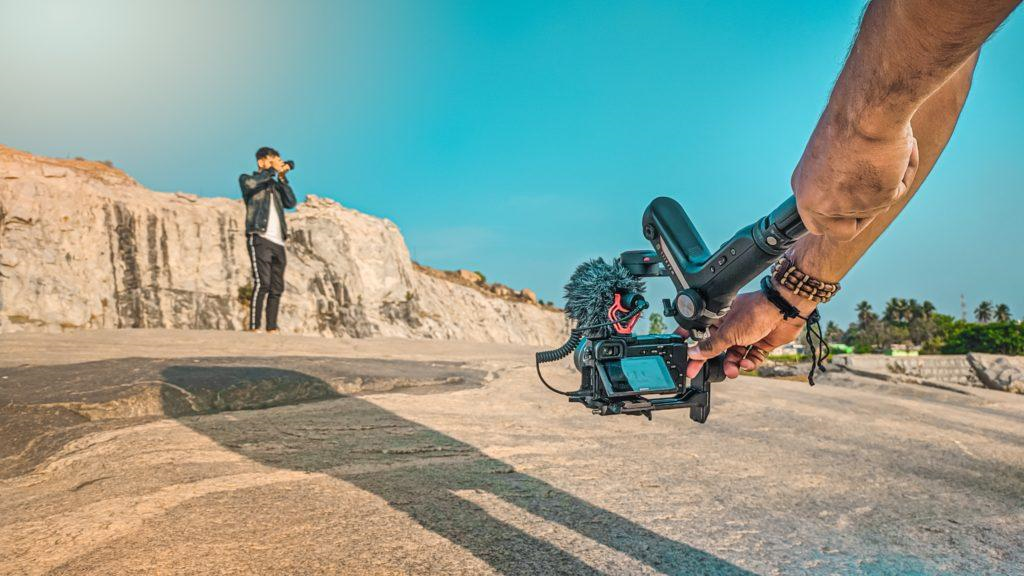 Pro Tips for Making Your Vlog Successful
Now you know many vlog ideas to get started instantly. But here are several tips that you can follow to make your vlog attractive or successful.
Learn filming and clipping

Update regularly

Choose catchy vlog name ideas

Include attractive vlog intro/ouro ideas

Be interesting to add humor, challenges, FAQs, tutorials, etc.

Watch and keep up with social media trends, or create your own version of the challenge

Clickbait with caution

Include cool transitions and music

Use a good-quality camera

Reduce shaky footage

Use social media to promote your vlog
How to Screen Record and Edit a Video for a Vlog
We have shared multiple vlog ideas to get started instantly. But nobody's perfect, so you might need to check the execution of your chosen vlogging ideas before posting the final results. We understand that while vlogging, you may need to see the end result to screen record and edit the recorded videos to meet your needs using AWZ Screen Recorder.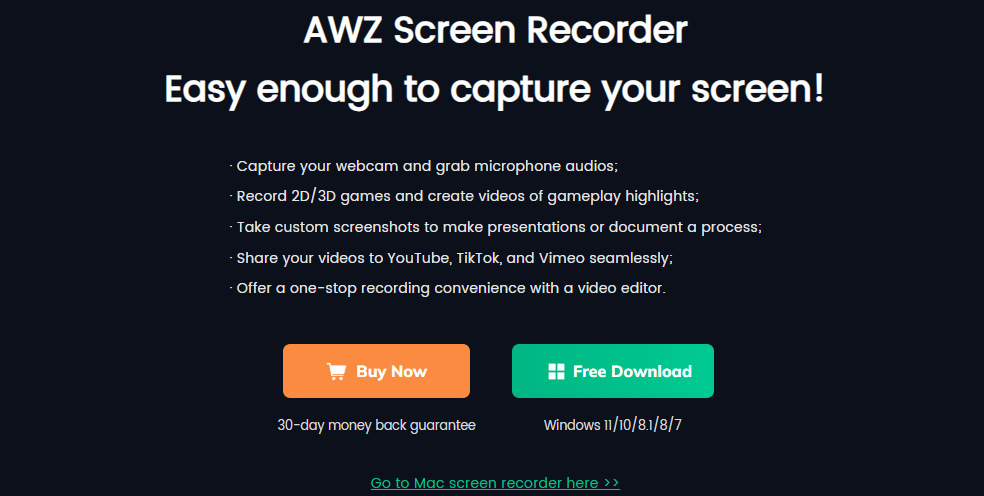 AWZ Screen Recorder is a free screen recorder and video editing software for Windows and macOS. The program helps you record your desired screen, compress, trim, and share your video directly to social platforms.
Conclusion
Successful vlogs need consistency. However, you can create a niche for your vlogs to attract like-minded viewers. While there are many Vlog ideas, you must settle on the one that interests you the most. The more passionate you are about something, the more engaging content you can make to connect with your audience. Vlogging can be fun, entertaining, and rewarding to help you create and engage with a community. Pick any of our suggested vlogging ideas to begin your journey as a vlogger and ace the entertainment world from your comfort.