Why is my iPhone volume low? How can I fix the low call volume on my iPhone? If you have the same troubles, then you are on the right page.
It is quite annoying if your iPhone's volume is too low because that might make you miss important phone calls and alarms, or let you unable to relax with music. In the long run, this can create a hassle and cause trouble. After all, not everyone can buy a new iPhone immediately when running into bugs or technical issues.
In this article, we introduce 8 tips to help you when your iPhone's volume is low. Have your phone ready and let's get started!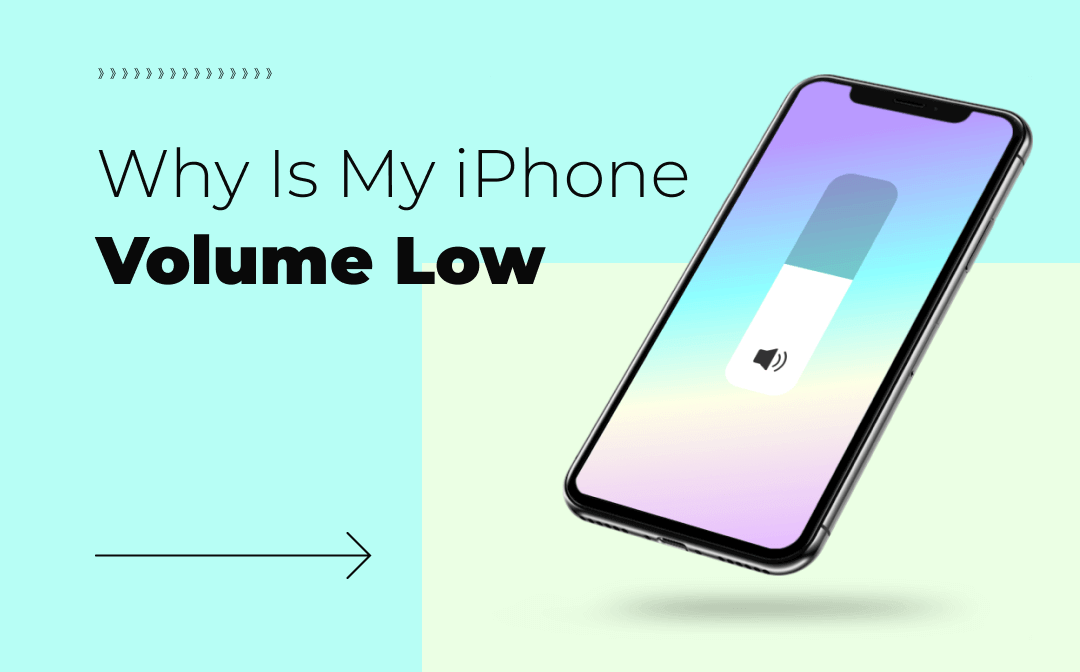 Why Is My iPhone Volume Low
Different reasons can result in low in-call volume on your iPhone, and here are some common causes:
Dust makes your iPhone's volume muggle and low.
Your iOS version is too old that needs upgrading.
Your iPhone has a software or hardware problem.
Besides the possible causes listed above, things such as muting your phone can lead to the problem and you might just forget about it. So it's better to walk through the methods below to find out the real solution if your iPhone's volume is too low.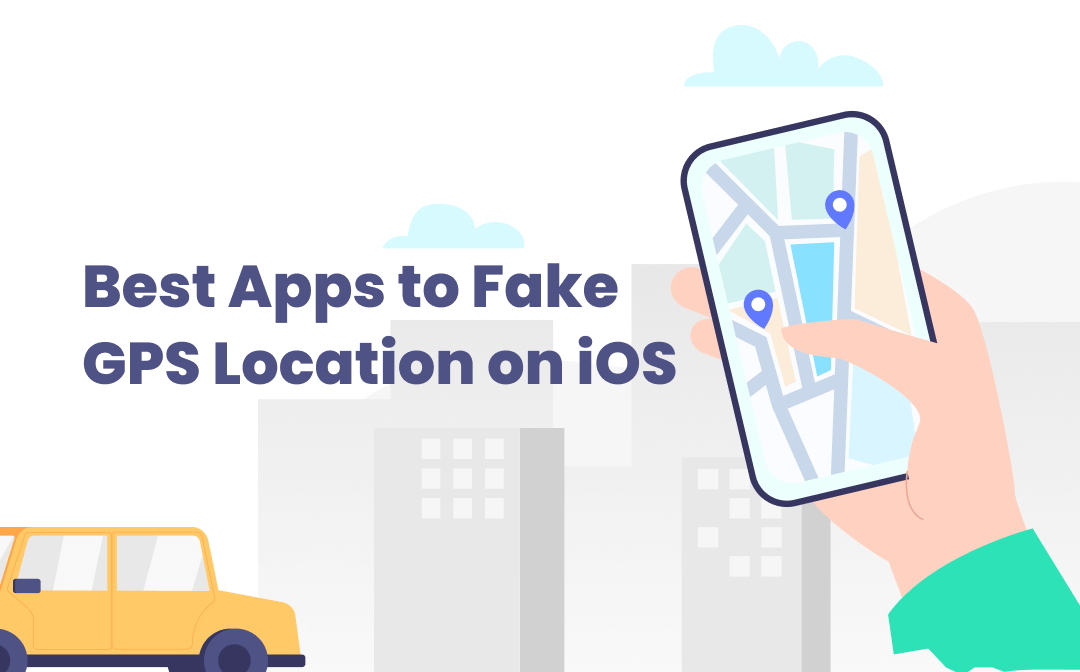 6 Methods to Fake GPS Location on iPhone | No Need Jailbreaking
It is not easy to fake your GPS location on an iPhone without jailbreaking. This post recommends six wonderful apps to set a fake GPS location on an iOS device.
READ MORE >
iPhone Volume Too Low: Software Fix
In this part, we summarize 3 software methods to troubleshoot your problem with the iPhone' volume. Let's check the basic aspects that can be easily ignored when your iPhone's volume is low.
Check If Your iPhone Is Muted
The Ring/Silent switch is on the left of your iPhone and can be frequently moved unconsciously. Though this switch won't influence playing music, all alerts and notifications, including phone calls and game audio, will be muted.
Hence, if the music can be played at the normal volume as before, check whether you set your iPhone to silent. For the Ring/Silent switch, if the switch shows orange, then your iPhone is in silent mode. Otherwise, it means all sounds can come through.
Disable Noise Cancellation
Turning on Noise Cancellation can reduce ambient background noise when holding the receiver near your ear or wearing headphones like Airpods Pro. In turn, it makes your iPhone's volume too low and the phone calls are hard to be heard.
Here is the way to disable Noise Cancellation to fix your iPhone's in-call volume issue:
Step 1: Head to "Settings" > select "General" > tap "Accessibility";
Step 2: Switch off Noise Cancellation.
If the Noise Cancellation feature is off, try to turn it on and off to check whether the problem is fixed.
Note: iPhone 13 series have removed the Noise Cancellation feature. If you're using an iPhone 13 model, please read the following tips to find the right solution.
Turn Off Do Not Disturb Mode
Do Not Disturb mode might be turned on when your iPhone's volume is low. This feature is used to help you concentrate on what you're doing so that notifications won't show up and phone calls don't ring.
See if there is a half-moon icon appears in the top left corner of your screen, next to the time. To toggle off Do Not Disturb mode: for iPhone X and later models, swipe down from the upper right corner of the screen and click on the crescent moon icon. For other iPhone models, swipe up from the bottom of the screen.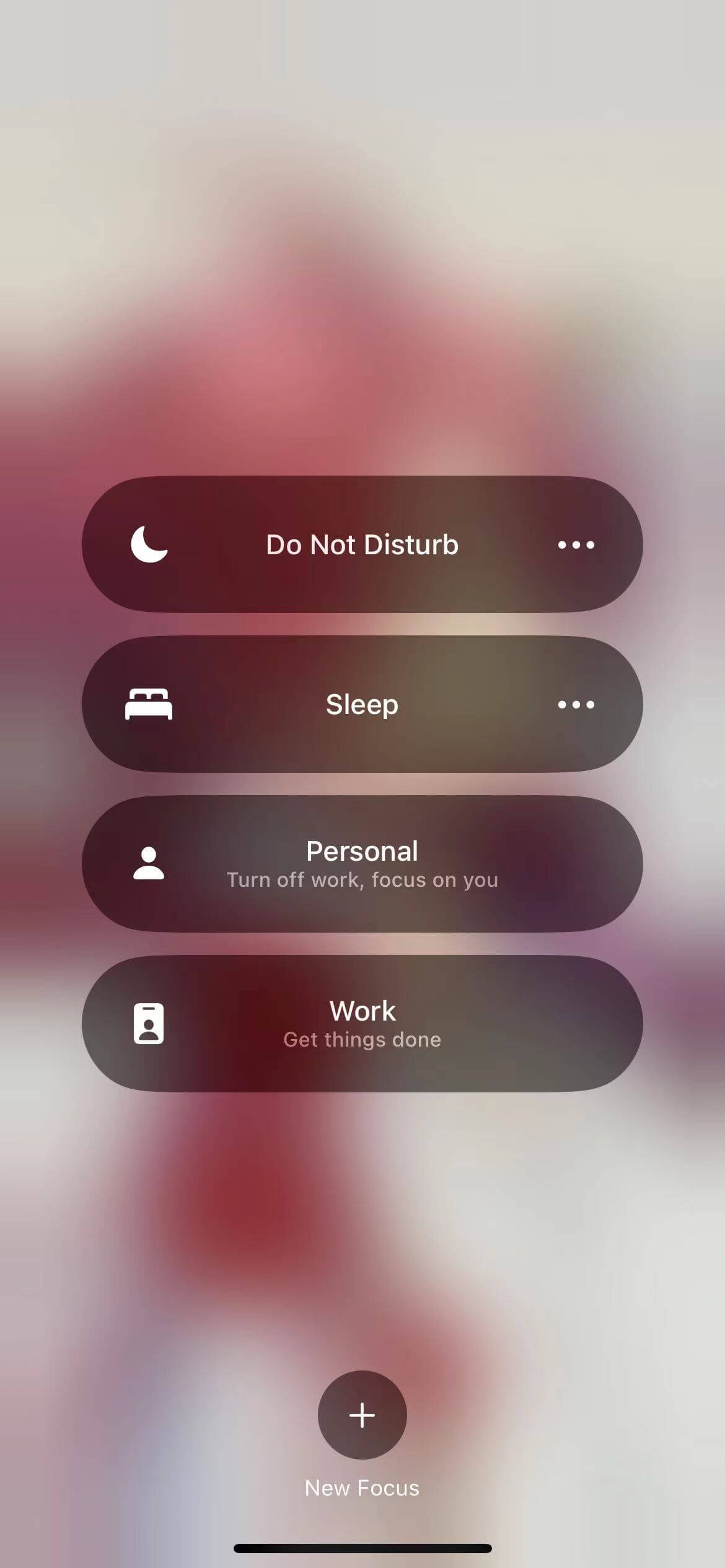 Restart Your iPhone
Restarting your phone is the most direct way to fix some software problems and it can correct minor errors without losing any personal data.
To restart your iPhone X and later, press and hold on the side button (for iPhone 6 to SE, press and hold the side button) and either volume button. When the power-off button shows up, drag the slider, wait for several seconds, then press and hold on the side button to start your device.
iPhone Volume Too Low: Hardware Fix
Be at ease if your iPhone's volume is still low on calls after trying the tips listed above. It doesn't imply that your device needs big "surgery". It's still possible to boost your iPhone's low volume by yourself. Join the discussion below to see how these ways can help you.
Clean Your iPhone's Speaker
Sometimes the simplest factor is the key to dealing with an issue. Dust and dirt built up in the speaker and earpiece could block audio from coming through, making your iPhone's volume too low.
Grab an adhesive tap and roll it into a cone (make sure the sticky side is outside). Then you can start cleaning the speaker grills with the sharp peak.
Disconnect Bluetooth Accessories
When your iPhone's volume is low on calls, it might be not a problem for your speaker. Instead, it is because your iOS device is pairing to a Bluetooth accessory such as AirPods or your vehicle's audio system.
To verify this, activate the control center and disable Bluetooth. Or, you can disconnect all Bluetooth connections. Navigate to "Settings" > hit "Bluetooth" > click the "i" icon > choose "Forget This Device".
Then make a call or play the music to test if the volume goes back to normal.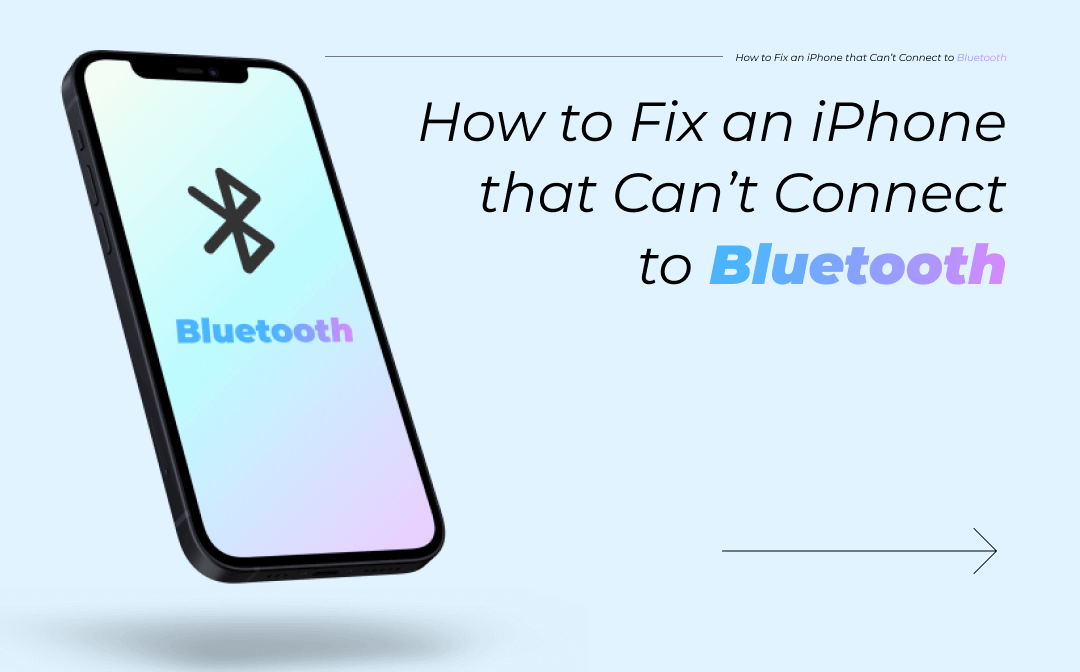 [Quick Solutions] iPhone's Bluetooth is Not Working
Wonder why is your iPhone not responding to Bluetooth? Check this guide to fix the problem when your iPhone's Bluetooth is not working.
READ MORE >
Check the Loose Connection
A loose connection may be another reason why your iPhone's speaker volume is low. That sounds like a major hardware issue, but can be fixed up by applying some pressure on some occasions.
Place your thumbs on the two sides of the charging port with your index fingers at the same positions on the back. Then gently squeeze for a couple of seconds and release.
Turn Airplane Mode On and Off
It is reported that if the in-call volume is low on your iPhone, switching the airplane mode on and off several times can let the volume increase.
Click Settings, find Airplane Mode, and tap on the slider a few times. Make sure the airplane mode is off at the end. Optionally, swipe down from the upper right corner (or swipe up from the bottom), and tap on the airplane icon multiple times. Then see if the issue is solved.
Call for Customer Support
If your iPhone's volume is still too low after trying all these steps we've mentioned above, the problem is presumably caused by some physical damage or a serious issue. It is advised to call for professional help. Contact Apple for support and service to see whether they can solve the problem for you.
Wrap Up
When you find your iPhone's volume is low, don't be too worried. This article has covered all solutions you might need to fix the problem. Generally, a low speaker volume is a minor issue and you can deal with it by yourself.