Introduction:
Cartoons have accompanied us for generations. They are not just our childhood memories, but the effective stress relievers that help us beat the blues. Luckily, there are various websites available to watch cartoons online wherever we are. But which of them can provide quality services and all kinds of cartoons?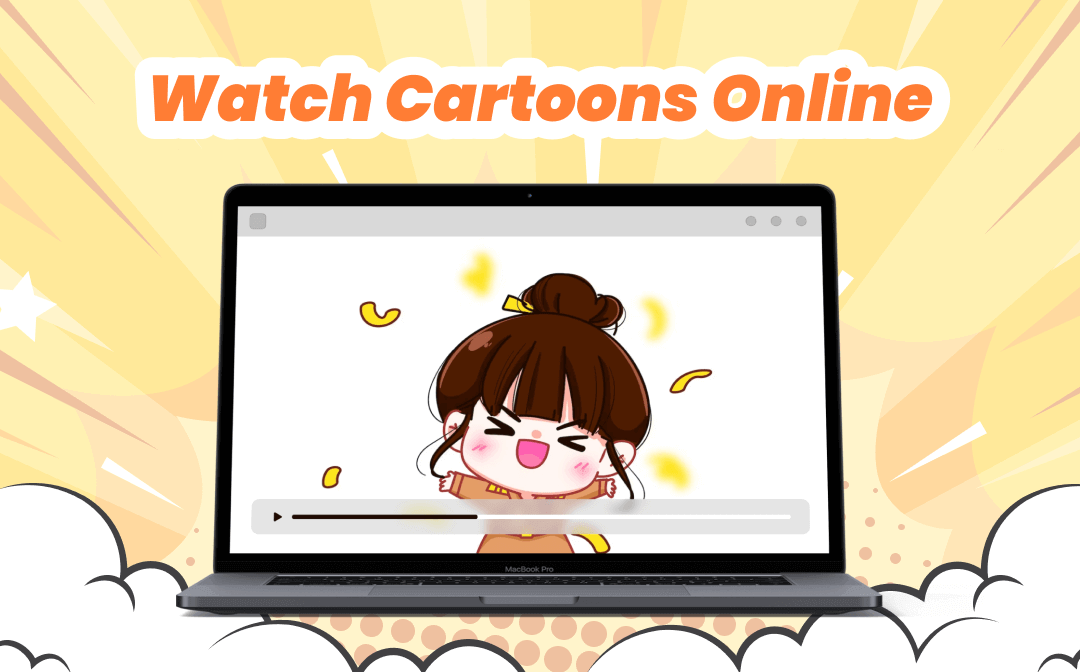 Classic cartoons such as Tom & Jerry and One Piece will never make us tired of watching, while new ones like The Cuphead Show keep bringing us creative thinking. We can always find new impossibilities through intriguing plots. In this post, the 7 best platforms to watch cartoons online are demonstrated and each has an extensive library to grab your target cartoon or anime immediately.
Here is a list of the 8 best websites picked by AWZWARE to stream cartoons online:
WCO.tv
Watchcartoononline
Cartoon Network
Youtube
Netflix/Hulu
GoGoAnime
Cartoonito
KissAnime
WCO.Tv

WCO.Tv is a highly-rated website streaming free full episodes of various cartoons and anime. Based on its genre list, this platform provides cartoons ranging from adventure to comedy, fantasy to horror, etc. You can quickly check the latest and popular cartoons to watch new episodes, including the ongoing Bleach: Thousand-Year Blood War. With one click, it accurately locates what you are searching for and enables you to watch cartoons online in HD quality.
Pros:
Cover a wide range of cartoon genres;
Embed English subtitles for all non-English animated cartoons;
No need to register to stream cartoons for free;
Cons:
Show ads;
Have limited features.
WCO.Tv makes you enjoy a smooth streaming service on your computer. However, the ads are quite annoying and only a premium user can block them. Some additional features such as making your playlist, and subscribing to an ongoing anime or cartoon series are also only available after purchasing the premium plan. In addition, free users might find it not well compatible with mobile devices when trying to watch cartoons online on phones.
WatchCartoonOnline.bz

If you are a parent and are looking for a good website that can let your kids watch free cartoons online, then WatchCartoonOnline.bz is your top horse. This is a dedicated online cartoon streaming website focusing on kid-oriented cartoon series and movies. Classic cartoons premiered from the 1960s to 1990s are accessible as well. Besides, many hit animated films can also be found on this platform including Jujutsu Kaisen 0 and One Piece.
Pros:
Watch cartoons in 4k and HD;
No sign-up is required;
Detailedly catalog cartoon shows.
Cons:
Lack of English subtitles for several non-English anime and cartoons;
Have intrusive ads
With this website, your kid or you can easily watch cartoons online free of charge. The Trending and Rating features help you access well-reputed cartoons quickly. In addition, it has a mobile app for Android devices, though it takes some time to buffer videos.
Cartoon Network
Cartoon Network is one of the best places to watch cartoons online for free, especially for kids. This US-based website has more than 30,000 videos and updates its library regularly. There is no need to register or log in to stream your favorite cartoons. Though some contents are exclusive to paid users, this site unlocks a crop of cartoon movies and episodes in time to let more users enjoy the fun plots.
Pros:
100% legal to watch all animated features;
Filter cartoons series by characters;
No ads.
Cons:
Apart from letting users watch cartoons online, Cartoon Network features browser games such as Teen Titans GO!, Ben 10, and Gumball games, some of which can be downloaded on iOS and Android as mobile apps. However, due to its limited genres and copyrights, cartoons or anime from other counties are not included.
Youtube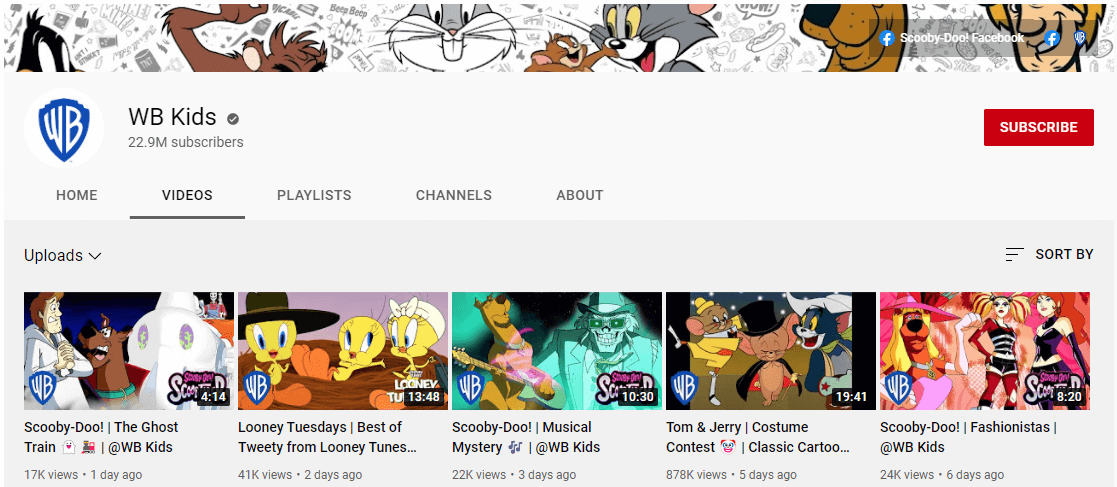 Youtube is the largest video-sharing platform on the Internet and shares abundant online cartoons for free. It let you subscribe to diverse official channels of cartoon publishers, including WB Kids, Wolfoo Series, and Pepa Pig, and stream free animated cartoons online. Moreover, you can get a quick notification when a new episode is aired.
Pros:
Have more options to choose subtitle language;
No geo-restriction to watch cartoons online;
Stream in HD quality.
Cons:
Need to manually search for the target content.
Youtube stores lots of cartoon videos and can be utilized almost in every country. You can watch free online cartoons without limitations and know more new cartoons that cater to your taste through its strong algorithms. But sometimes it might be time-consuming to find the cartoon or animation you want.
Netflix/Hulu

As the two top online streaming platforms, Netflix and Hulu both own great cartoon collections in different languages. You can choose anyone you like to watch cartoons online. They prize the copyright of every animated cartoon and actively cooperate with distributors around the world. Hence, besides The Fairly OddParents and other popular English cartoons, trending Japanese animated movies and TV series such as Jujutsu Kaisen 0, Bleach: Thousand Year Blood War, and Cyberpunk are airing either on Netflix or Hulu.
Pros:
Have various cartoon genres;
No bothering ads;
Offer different language subtitles.
Cons:
Have geo-restricted services;
Require a subscription to watch all cartoons.
Though these sites allow you to watch cartoons online in high quality, it's expensive to purchase their subscription plan, and the library is restricted based on your geographical location. You might need to utilize a third-party tool to change your Netflix region or Hulu location to surpass the geo-blocking services.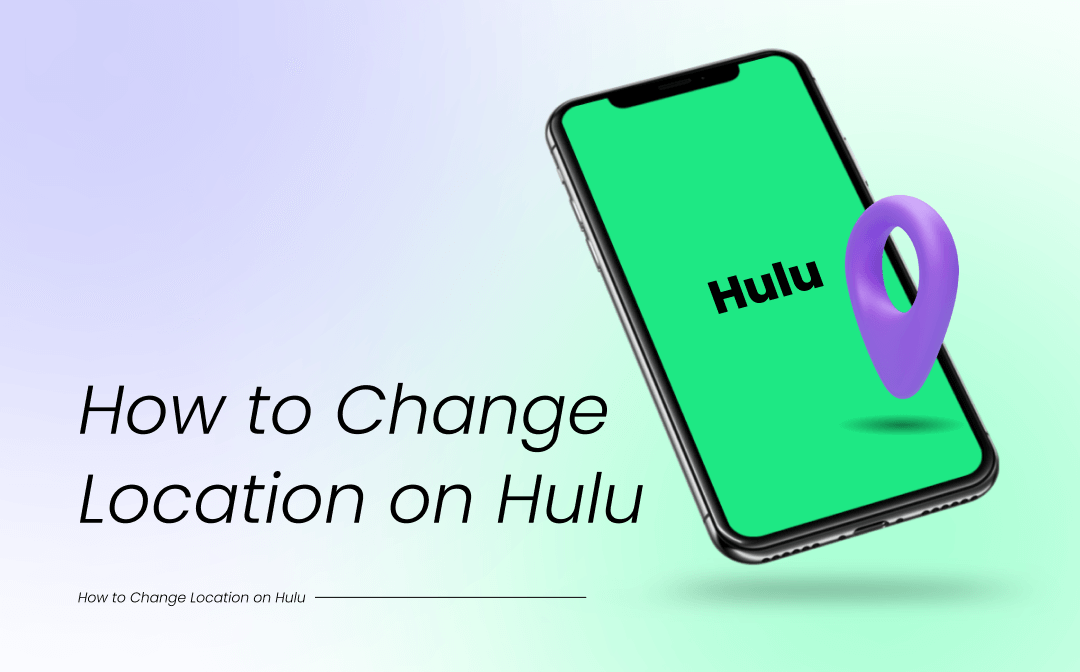 [Location Trick] How to Change Location on Hulu
Is there a way to trick Hulu and make your Hulu location change to the US? Read on how to change location on Hulu to unblock its online streaming services.
READ MORE >
GoGoAnime

GoGoAnime is a thriving site that enables you to watch cartoons online for free. It is a huge hub of Japanese and Chinese animated cartoons and provides an extensive catalog from action to adventure to sci-fi. The latest ongoing Bleach: Thousand-Year Blood War, Chainsaw Man, and Spy Family Season 2 are all available now.
Pros:
Don't need any sign-up;
Free to watch animated cartoons;
Limitless types of cartoons.
Cons:
Have to live with a few ads
This site might be one of the most optimal platforms for Japanese animation fans. In addition to what we've mentioned above, the intuitive UI helps you easily navigate to the feature you want. You can check the newest and updated anime with 1 click. More importantly, it regularly updates its cartoon collection. However, it often displays inappropriate advertisements that may embarrass you on some occasions.
Cartoonito

Cartoonito is another kid-friendly website offering online cartoons for free. It hosts a huge library of cartoon videos and online games to entertain you. The cute and colorful user interface will soon cheer you up and attract your kids' interests. A highlight of this website is that it provides an educational platform for preschool kids. They can watch cartoons online and meanwhile explore themselves with fun activities.
Pros:
All content is free;
Good for preschool education;
No need to register.
Cons:
Similar to Cartoon Network, Cartoonito enables you to choose your favorite cartoons by characters. We believe it can bring laughter and happiness to people of all ages through watching those free cartoons online.
To Sum Up
The intriguing plots of cartoons blow off our stress after hassling at work and knowing where to watch those cartoons is important. In this article, we demonstrate the 7 best websites to watch cartoons online, most of which offer free cartoon streaming services. Pick the one you like and enjoy the pleasure!