Introduction:
Chromebook is a laptop working with the ChromeOS system. Basically, you can enjoy a similar experience when using this laptop to deal with work and surf the Internet. However, it can be tricky to screen record on Chromebooks for only a few programs support its system. As a result, is there a good screen recorder for Chromebook?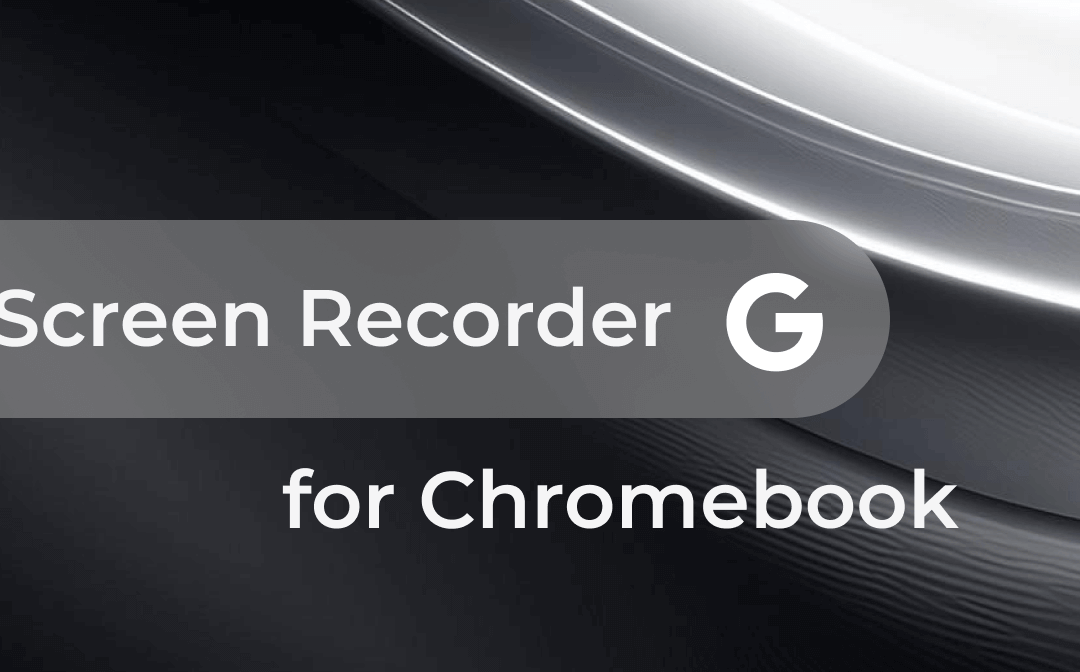 Compared to programs running on Windows and Mac, recording software for Chromebook is not easily accessible. No fret! In this guide, AWZware introduces the 6 best screen recorders for Chromebook to help you do screen recording.
Best Screen Recorders for Chromebook
How do you screen record on Chromebook with sound? This section discusses several handy Chromebook screen recorders to solve your problem. The recording software for Chromebook covers desktop applications, Chrome extensions, and online sites. Let's check them out together.
Default Screen Capture Program (Desktop)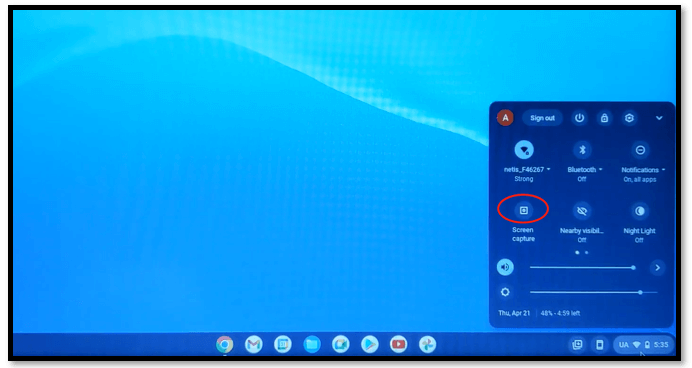 Just like a Windows and Mac-based laptop, Google develops a built-in free screen recorder for Chromebook to capture screenshots and videos. This recording app allows you to select an area to record. Both the internal and external sounds can be captured. To screen record on Chromebook with this tool, click on the interactive area in the lower right and choose "Screen capture".
Vmaker (Desktop)

Vmaker is a good desktop screen recorder for Chromebook. It is packed with various features to deal with your woes related to video recording. You can record video and audio with the noise cancellation feature to improve your recording quality. Virtual backgrounds are provided when capturing your webinar to create online lectures or record remote meetings. If you are a professional video creator, filters and editing features are available to enrich your video.
Furthermore, the recording software for Chromebook allows you to transcribe a video to text, which is a helpful feature for those who prefer to watch videos on mute.
Loom (Chrome Extension)

Loom is a free screen recorder for Chromebook which serves as a Chrome extension. It requires you to log in first to screen record on Chromebooks. Four screen recording modes are accessible, including full screen, window, current tab, and camera only. This enables you to flexibly choose the content that you want to capture while protecting your privacy. Additional effects can be added to make your video more attractive.
One highlight is that the recording software for Chromebook excels in collaboration. You can create a teammate group and edit the recorded files in real time together.
VEED.IO (Online)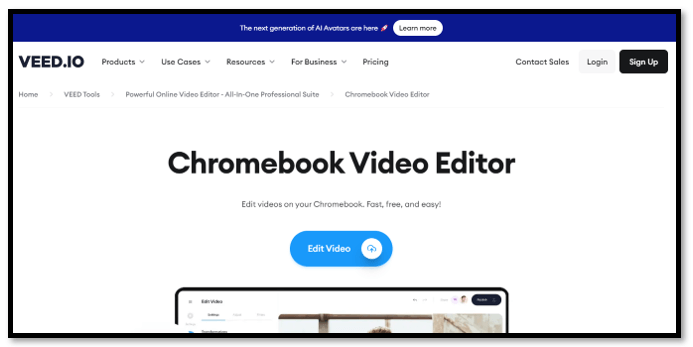 Speaking of a good screen recorder for Chromebook online, VEED.IO can top the list. It is compatible with any browser supported by ChromeOS and offers various modes to screen record on Chromebook. It could be one of the best software to record online meetings for it helps you capture slides and your camera directly when screen sharing with colleagues. This Chromebook screen recorder also provides online editing features to add music, split clips, insert subtitles, and perform other tasks to perfect your videos.
Flixier (Online)

Flixier is a free screen recorder for Chromebook that enables you to screen record on Chromebook online. It offers both recording and editing features to streamline your work with a single program. Except for capturing your on-screen activity, webcam, and audio, this recording software for Chromebook lets you record split screen directly. No registration is needed to enjoy its service.
After recording, it is easy to edit the recorded video on Chromebook to add motions, text, and other elements. However, a watermark will be embedded for free users when you export the video file.
RecordCast (Online)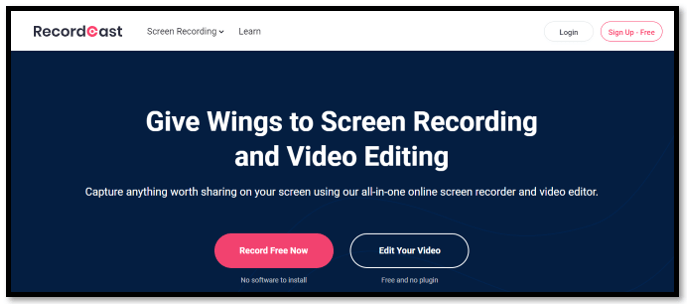 The last recommended recording software for Chromebook is RecordCast. It is an online website that enables you to do screen recording without installing any application. You don't have to sign in and can capture your screen and webinar respectively or together. This screen recorder for Chromebook helps you to select which tab or window needs recording.
Although it can be a free app to screen record on Chromebook, it has a 5-minutes limit for free users. Hence, without upgrading, you cannot record long videos.
Extra Tip: Excellent Screen Recorder for Windows
As Chromebook doesn't have a traditional desktop version, you may have bought another PC in an attempt to process other advanced screen recording-related tasks. If a Windows-based PC is your choice, a new screen recording program compatible with Windows might be required. Then you could try AWZ Screen Recorder.
AWZ Screen Recorder is a reliable screen-capturing program to record all your on-screen activities flexibly in a customized area. It has easy navigation that lets you easily locate the feature you want. Audio from the computer and your microphone can be captured at the same time without latency. Trimming and compressing tools are provided to edit your recorded files. The only drawback is that it is not a screen recorder for Chromebook.
Step 1: Record videos with your own face

Click on the webcam and speaker icons to let it connect to your devices. If you want to record your voice, tap on the microphone button. Hit "REC" to start capturing the full screen and yourself. When you need to record a selected area, click "Full Screen" and choose "Select Region" to choose a desired place. It is easy to record a Zoom meeting or other on-screen actions without limits.
Step 2: Capture audio with both your external and internal sound

Click the headphone tab and enable the speaker and microphone features. Then press "REC" to create quality audio-only files.
Step 3: Take screenshots in one click
The software has a quick-to-act screenshot feature to document essential information or fun moments. Press "Ctrl + F1" and you can select the area you want to take screenshots. Annotating tools are available to add various shapes, text, and handwriting as well.
Except for screen recording, this software is a good choice to download a long Vimeo video or Netflix episode unlimitedly on Windows.
Last Word
This article has summarized the six best screen recorders for Chromebook to capture your screen. All of them can seamlessly run on the ChromeOS system and some are totally free to use. For users who prefer desktop applications, the built-in app or Vmaker can be your choice. If you want to save space on your laptop, Chrome extension and online recording software for Chromebook are listed.
Last but not least, if you have an additional PC and need to do screen recording on it, AWZ Screen Recorder can be an optimal option to create quality video and audio files.