Introduction:
Record screen for presentation or making a video is common these days. If you still use a Windows 10 computer, it is time to look for a qualified screen recorder for Windows 10 with multiple tools to meet up to your needs.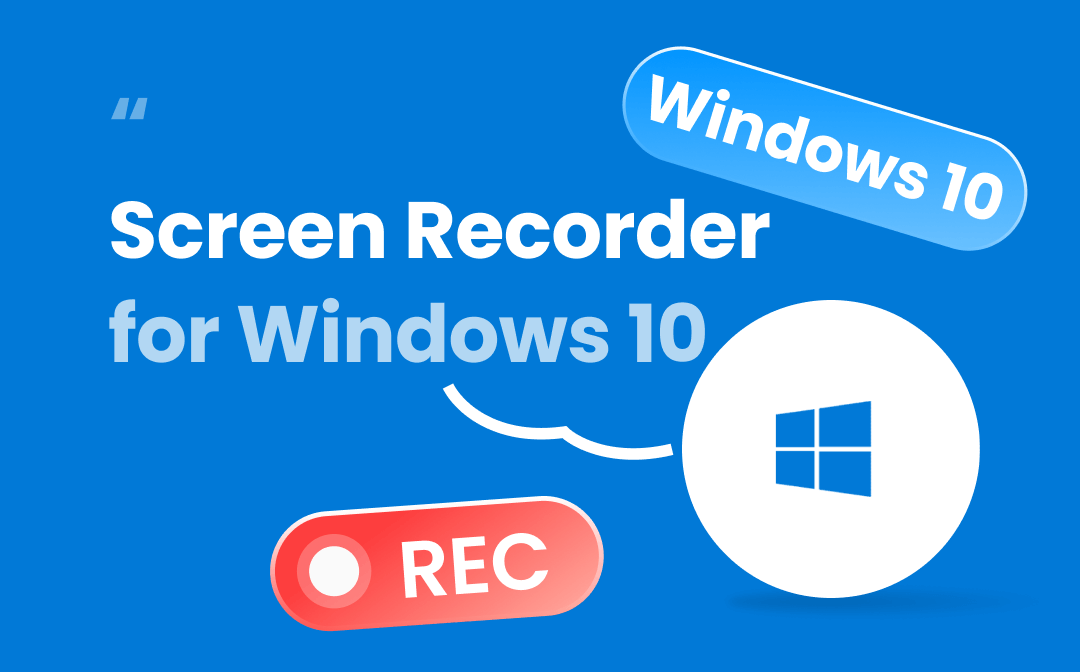 This article maps out 7 free and paid screen recorders for Windows 10 with audio. Both desktop and online applications are listed to cater to your different needs. Get your device ready and let's join the discussions below with AWZware to see which screen recording app for Windows 10 suits you most.
4 Best Free Screen Recorders for Windows 10
Some free screen recording apps for Windows 10 can provide basic or even advanced recording tools. They allow you to record your on-screen activities without spending a dime. Here are four free desktop and online tools to capture your screen. Their pros and cons are summarized to help you pick the one you like.
Xbox Games Bar
Xbox Game Bar is a built-in screen recorder for Windows 10 with shortcut keys. It was created to record gaming but now it can be used for a wide range of other activities as well. For Zoom meetings, game clips, and even lectures, this application enables you to record your screen on Windows 10 without a watermark. It enables you to customize the shortcut keys to start recording, take screenshots, and perform other tasks efficiently.

Pros:
Free screen recording app for Windows 10, 11, and other Windows systems;
Record in the background when playing a game;
Capture audio from microphone, application, and system.
Cons:
Cannot select recording area;
FPS may drop while recording.
OBS Studio
OBS Studio is a powerful screen recorder for Windows 10 equipped with free advanced tools. It excels in screen recording and streaming for professional video creators to make quality videos. The application captures audio from both your computer and microphone, and allows you to record yourself when filming a tutorial. Various filters are available to enrich your video content and a virtual camera lets you do screen share on Discord, Zoom, and Skype.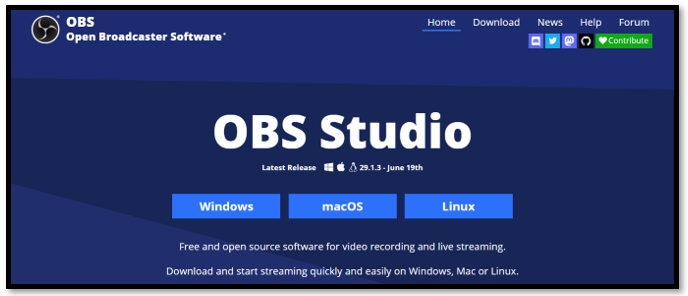 Pros:
Perform screen recording in Windows 10 without a watermark;
Customizable screen-recording settings;
Produce HD-quality videos.
Cons:
Complex user interface to locate the feature you want;
Require a high learning curve for beginners;
May overload the system and cause latency.
If you are looking for OBS Studio, read the post below to check for its best alternatives:
5 Best OBS Alternatives for Recording and Streaming [2023 Latest]
Are you looking for an OBS alternative to stream videos or record your screen? This post introduces the 5 best OBS Studio alternatives that are easy to use.
READ MORE >
Panopto Express (Online)
Panopto Express is an online free screen recorder for Windows 10 users with no time limit. It enables you to enjoy a worry-free experience when screen recording and won't apply a watermark. The Windows 10 screen recorder allows you to select the specific tab or window to capture the information you want. Three resolution options are provided to create high-standard videos, including SR, HD, and Ultra HD.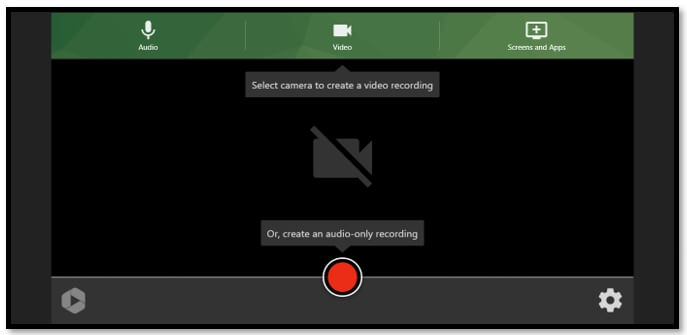 Pros:
Intuitive UI with easy navigation;
Easy to edit the recording background;
Collaborate with YouTube and Google Classroom to share your recorded video.
Cons:
No annotating tools;
Don't have video editors.
Apowersoft (Online)
Another web-based screen recorder for Windows 10 with audio is Apowersoft. The application has a free online screen recording solution to capture your screen, webinar, microphone, and speaker. Free editing features are accessible to cut and crop the video after recording. However, it might be a little inconvenient that you cannot select the recording area on your screen.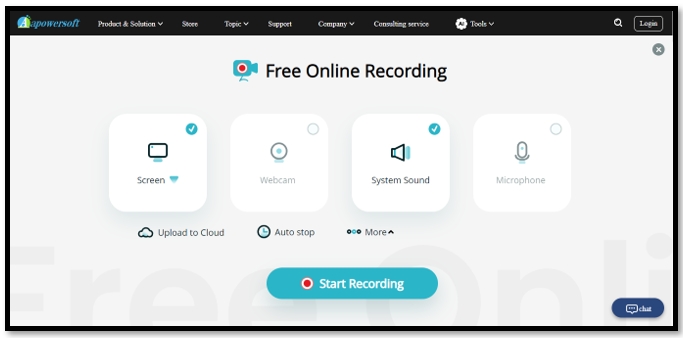 Pros:
No time limit when screen recording in Windows 10;
Backup your video to the cloud after recording;
Add AI subtitles in seconds.
Cons:
Unable to select the output format and recording quality;
Performance drops to record games.
Top 3 Paid Screen Recorders for Windows 10
Some paid screen recorders with audio for Windows 10 offer more advanced features. Here are three good payware programs for you to choose from.
AWZ Screen Recorder
AWZ Screen Recorder is a reliable screen recorder for Windows 10 that allows you to make quality videos without latency. The application is optimal for recording online meetings, gameplay, webcam, and audio files. It lets you flexibly select any recording region on your screen and during recording, the performance won't drop. It is easy to adjust the output format and frame rate as you want.

Pro:
Best screen recorder with audio for Windows 10 to record quality video;
Trim and compress video files for free;
Annotate the screen while recording;
Quick to take screenshots with shortcut keys.
Cons:
A 3-minute time limit for free users.
Price:
Click the button above to download and install this program on your computer. Check out the step-by-step guide for screen recording in Windows 10 with AWZ Screen Recorder:
Step 1: Double-click to launch this Windows 10 screen recorder. Click Full Screen to select your desired aspect ratio;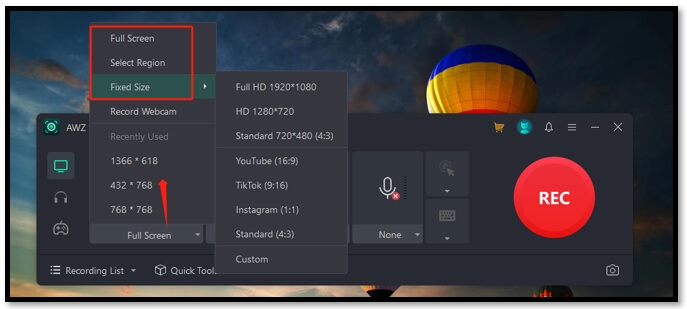 Step 2: Tap the webcam, speaker, or microphone button to allow the program to access your webinar or audio;

Record Video on Windows 10 in AWZ Screen Recorder
Step 3: Navigate to the three-line button in the upper right and choose Settings. Set the video format, frame rate, and quality from the pop-up window. Then click Apply;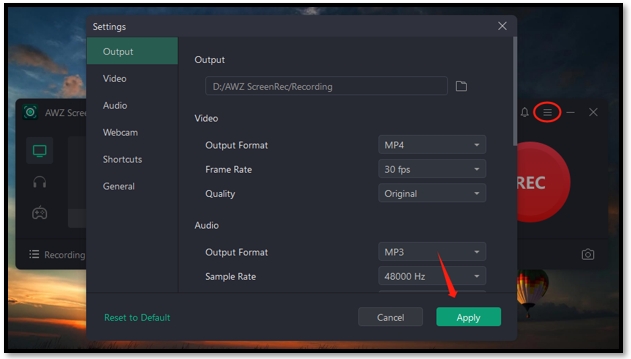 Step 4: Finally, tap on the REC button to start recording screen on your Windows 10 PC.
Notta (Online)
As an online screen recorder with audio for Windows 10, Notta can capture all your on-screen footage or webinar. It automatically uploads the recordings to the cloud, which removes the hassle of backing up. The site is also professional at transcribing video content to text effortlessly. Over 100 languages are supported to perform accurate transcription.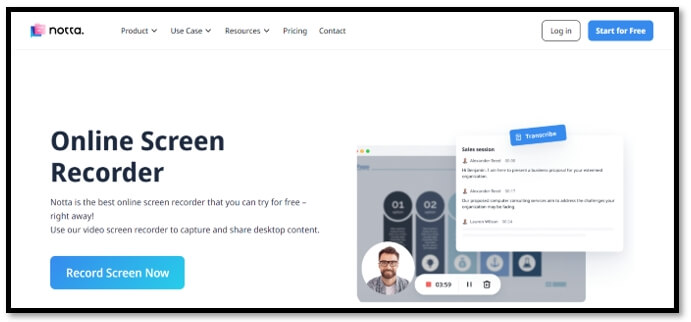 Pro:
Record streaming video without latency;
Transcribe the audio into text;
Sync the recordings across different devices.
Cons:
120 minutes time limit per month for free;
Signup is a must-to-have.
Price:
Loom (Online)
Loom is a screen recorder with audio for Windows 10 that is valuable for making tutorials and onboarding information. Both the screen and camera can be recorded sharp and crisp. You can create a work team within the software to cooperate with coworkers or clients to enhance your video.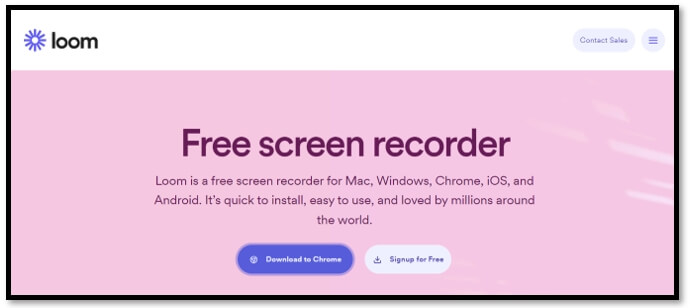 Pros:
Create a quality video with audio seamlessly;
Capable of generating captions with accuracy;
Easy for collaboration in real-time.
Cons:
Offer only a 5-minute free recording for each video;
Allow you to screen record on Windows 10 with up to 25 files.
Price:
Final Words
There is no need to worry about screen recording on a Windows 10 PC or laptop. The recommended seven free and paid screen recorders for Windows 10 have different tools to help you film a quality video. Each of them has proficient features to record a remote meeting, TikTok video, gameplay, and live streaming. Pick the one you like and get started!