Introduction:
When participating in an online lecture or meeting using a Windows 10 computer, are you worried that you cannot write down the full content shown in the presentation? Then, it is necessary to get a snipping tool downloaded for Windows 10 to capture the screen quickly in seconds.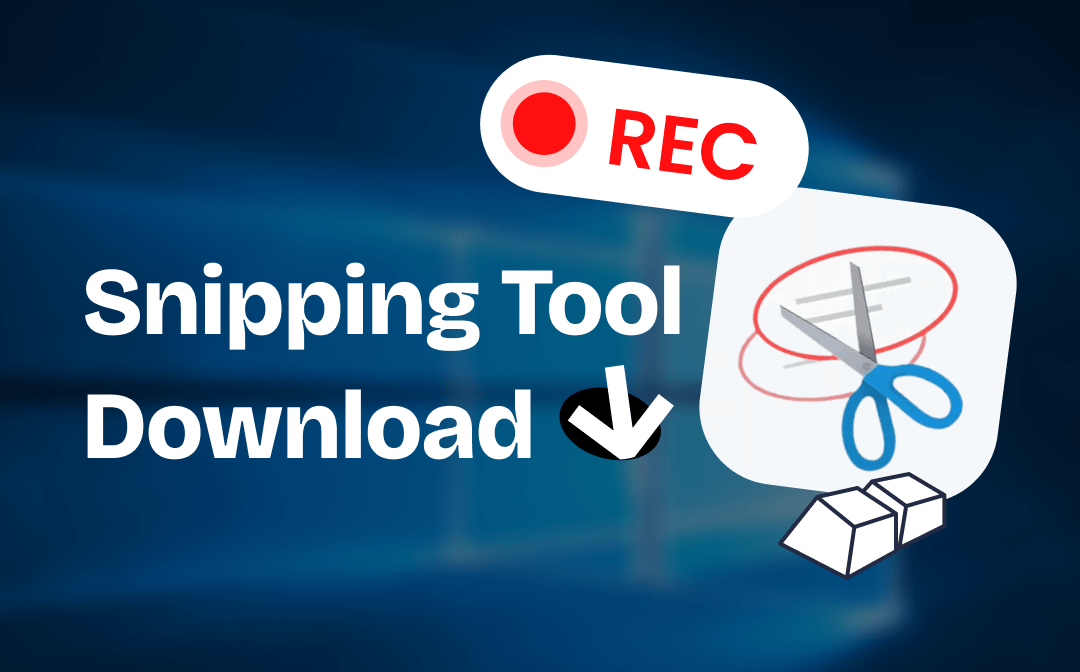 This post shows five handy snipping tools for Windows 10 to download for free. They can help you quickly capture clear images and add annotations for transferring specific messages. Get ready to learn about these tools with AWZware!
Best Snipping Tool Download for Windows 10 – AWZ Screen Recorder
AWZ Screen Recorder is a toolkit designed to deal with all tasks related to capturing on-screen footage. In addition to being an expert screen recording solution, the program offers a free snipping tool download for Windows 10 to help you document the information or errors presented on your screen. The shortcut keys let you capture the full screen or selected regions in seconds. Multiple annotating tools are available to highlight specific areas or add text, making it easier for the recipient to understand your messages.

Click the button below to get the snipping tool downloaded for your Windows 10 PC. Follow the step-by-step tutorial to utilize the free screen-capturing application:
Step 1: Enable the tool and select the desired area

Tap on the camera icon to enable the feature first. Alternatively, press Ctrl + F1 to use the tool. Then click and drag your cursor to select the region you want to capture.
Step 2: Annotate and save the snapshot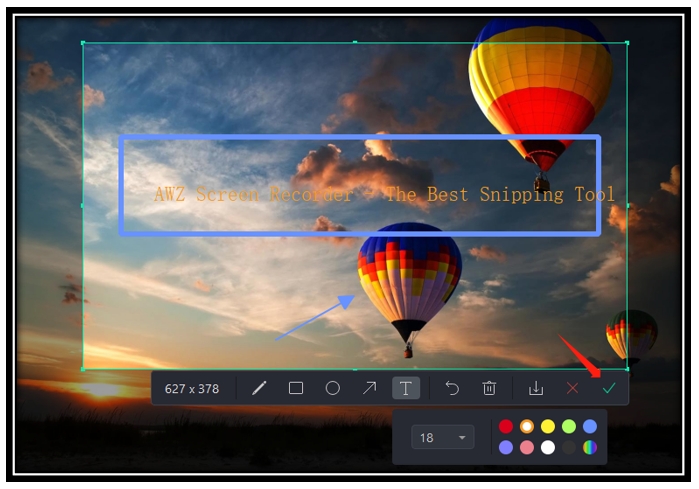 Choose the annotating tool you like to highlight the information. Press the check button to copy the screenshot. Or click on the download button to save the snapshot to your local folder.
Other key features that you may like when using the free snipping tool for free download:
Easy to change the font size when adding text to your screenshot;
Customize the color of the annotations;
Add various shapes to add visual cues.
Access the Best Free Snipping Tool Free Download for Windows 10
Other Free Snipping Tools Download for Windows 10
Of course, there are other outstanding snipping tools for Windows 10 to download on the market. For more accessible options, this part introduces another 5 free applications to take screenshots on a Windows 10 computer.
The Native Snipping Tool
The Windows 11 and 10 systems have a default screen-capturing program – Snipping Tool. It is preinstalled on your device and is available from the Microsoft Store. Even when you delete the program by mistake, it is convenient to get the snipping tool downloaded for Windows 10. By pressing the Windows logo key + Shift + S, the screen-capturing application is activated to take a snapshot of a full screen or a certain area. With the tool, you can take screenshots on HP, Dell, Samsung, and other Windows-based computers.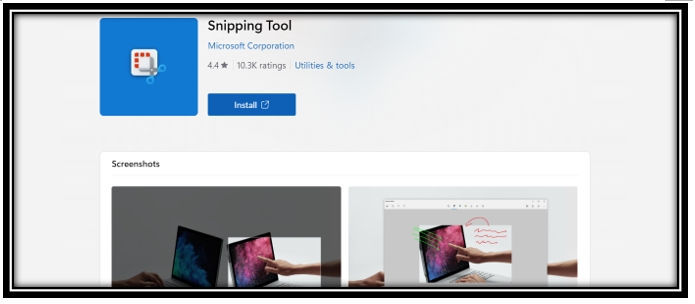 Advantages of the free snipping tool for download on Windows 10:
Compatible with all Windows 10-based computers;
Use the free-form mode to dynamically resize the snapshot;
Automatically select a specific window with the Window mode.
Free Snipping Tool
Just as its name suggests, this software is a snipping tool for Windows 10 to download without charge. Advanced features such as annotating and editing are provided to make it convenient to offer clear visual instructions. It allows you to take screenshots from various platforms where you need to share a system error happening in an application or document a presentation during a remote meeting.

Additional tools when having the free snipping tool downloaded for Windows 10:
Create a snipping history to save the screenshots you've taken;
Add watermarks to protect the copyright of the snapshot;
One-click to share the screenshot with others within the app.
If you use a Macbook as well, this article lists 7 optimal snipping tools that may meet your needs: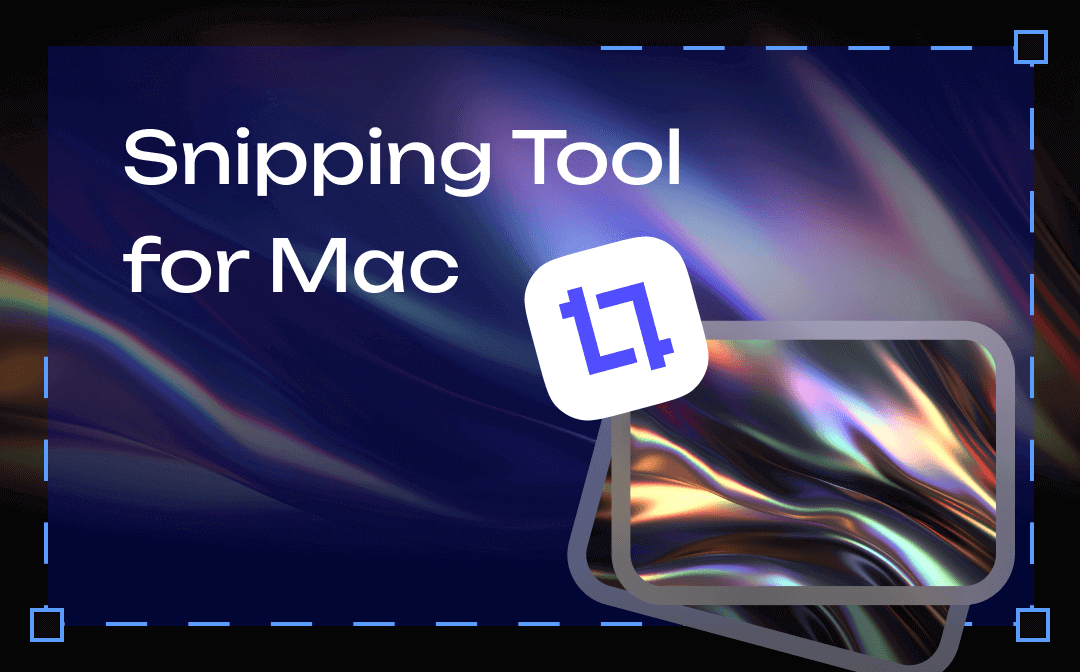 7 Practical Snipping Tools for Mac [Free Applications Included]
Are you looking for a snipping tool for Mac? This article picks up seven easy-to-use Mac snipping tools and helps you to use the snipping tools.
READ MORE >
LightShot
Another reliable snipping tool to download for Windows 10 is named LighShot. It is an application designed to take customizable snapshots on Google Maps, Chrome tabs, etc. The software enables you to highlight, handwrite, add text, and insert arrows to the image you just captured before saving it. To help you refer back to the snapshot later, LightShot lets you directly upload the picture to the cloud for backup.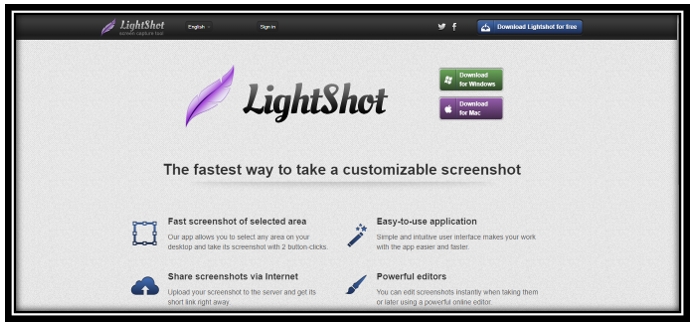 After getting the snipping tool for Windows 10 downloaded, here are other handy features to enjoy:
Search similar images via Google;
Share the screenshot on X, Facebook, and Pinterest;
Print it to access the physical one.
Instacap
If you are looking for a lightweight snipping tool download for Windows 10, why not pick a Chrome extension? Compared to an online tool, an extension is more stable while consuming less storage on your computer. Instacap is one of the top popular free snipping tools to download via the Chrome web store. Any Windows computer can use the add-on via Chrome.

It helps you capture a full screen, a selected area, and an entire webpage hassle-free. You can effortlessly save the information from a full webpage without scrolling the page or combining multiple snapshots. After capturing a screenshot, the software redirects you to a new tab to add and display comments in real time. This makes information sharing easy when collaborating with colleagues, especially when you are dealing with bugs.
Here are some major features of the snipping tool on Windows 10 for free download:
Blur the sensitive information to protect privacy;
Handwrite on the captured image to add signatures;
Share the snapshot via a URL for quicker transmission.
Conclusion
If you want to get a free snipping tool downloaded for Windows 10, pick the most ideal one from the five recommended programs above. Each of them allows you to enjoy its services for free and helps you easily capture a certain piece of information on your screen.