Instagram has emerged as one of the most influential social media platforms. Among its vast array of media offerings, Instagram videos stand out as a dynamic way to share moments, stories, and creative expressions. No matter who you are, you'll get interested in some Instagram videos and might want to save them for future reference, but how? Don't worry, in this guide, we'll show you how to save Instagram videos hassle-free. From leveraging Instagram's built-in features to exploring trustworthy third-party options, we'll equip you with the know-how to download videos from Instagram effortlessly.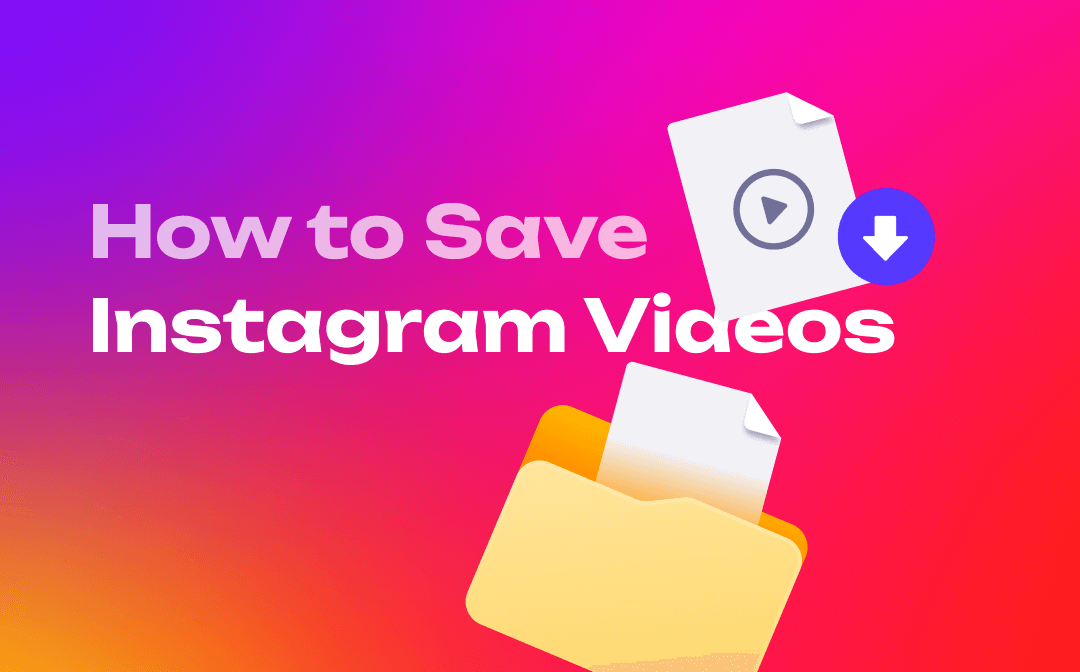 Understanding Instagram's Video Content
To cater to various preferences, Instagram provides a variety of video formats that enables you to post different videos. Before saving Instagram videos, let's learn more information about Instagram video types:
Instagram Stories: Instagram Stories are a kind of ephemeral video that only last for 24 hours on your profile. They are perfect for sharing spontaneous moments with your followers. To make them available for a long time, you can add them as highlights.
IGTV (Instagram TV): IGTV is a new app that allows users to upload and watch long-form, vertical videos. IGTV videos can range from a few seconds to an hour, so, you can upload longer videos without worrying about time limit.
Instagram Reels: Reels are designed for short and entertaining videos that are up to 60 seconds long. They provide editing tools, effects, and background music to help users create engaging videos.
Instagram Live: Live videos enable users to start a live broadcast from Instagram. And this feature is only available on mobile devices. Once the live broadcast ends, the video disappears unless you save it.
You May Also Like: The 8 Best Tools for YouTube Video Cut and Download >>
How to Download Instagram Videos on a PC
Saving videos from Instagram on a PC is followed by two methods: use a dedicated Instagram video downloader and screen recorder. With the help of Google, you can find a lot of utilities to free download videos from Instagram on a PC. And these tools are almost all available online, saving you time and effort in downloading the tool. Let's see how you can get a video from Instagram with the video link:
Utilize Online Instagram Video Downloader
In this part, we'll use Toolzu as an example. Followed by the principles of legal promotion on Ins, Toolzu offers a growth service for Instagram that helps you use all the tools safely for your marketing goals. It serves not only as an Instagram video downloader but also as a profile downloader, hashtag generator, profile analyzer, etc., qualified to be an Instagram versatile. Moreover, Toolzu also supports downloading videos from Twitter, Facebook, TikTok, and many other platforms.
Here's how you can save Instagram videos with Toolzu for free:
Step 1. Copy the Insta video link you want to download. Then go to the official website of Toolzu.
Step 2. Put your mouse over the Services on the top navigation bar and select the video type in Downloader > Instagram.
Step 3. Paste the video link and click on Download.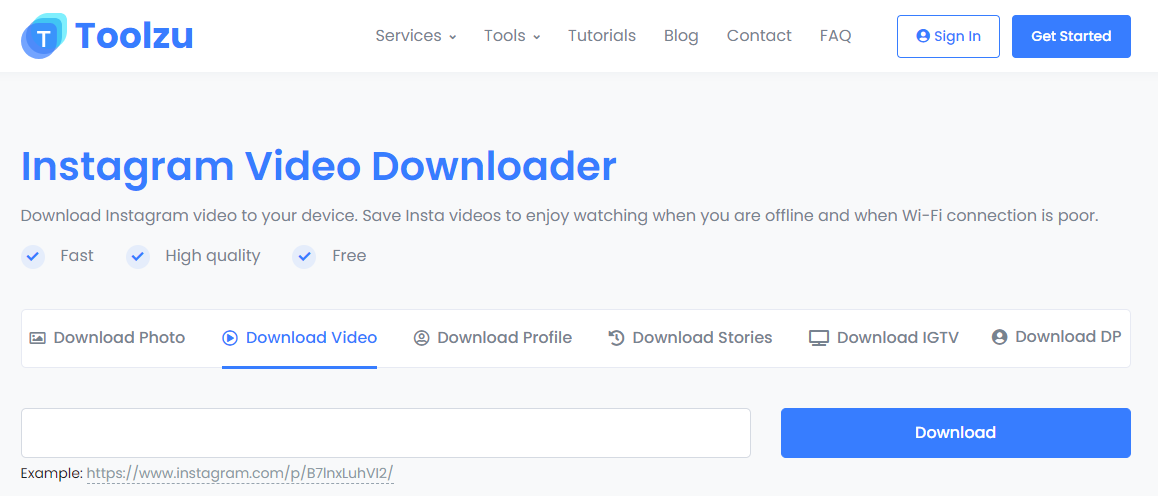 Also Read: How to Download Instagram Reels with Music >>
Unlock the Power of Screen Recorder
Admittedly, using specialized Instagram video downloaders is an easy way to save Instagram videos, but they require a stable Internet connection and sometimes, a subscription plan. And in some cases, you may only need a part of a video, which requires cutting after downloading. However, if you use a screen recorder, things would be much easier.
AWZware Screen Recorder is an all-around screen recorder that enables you to record screen, webcam, and audio, as well as capture screenshots. After recording, you can also edit the recording file and upload them to video-sharing platforms seamlessly.
Let's record Instagram videos in HD and watch them offline effortlessly:
Step 1. Free download AWZware Screen Recorder on your PC. Then launch it.
Step 2. Go to Instagram and play the video you want to save.
Step 3. Include the Instagram video in the recording area and press REC.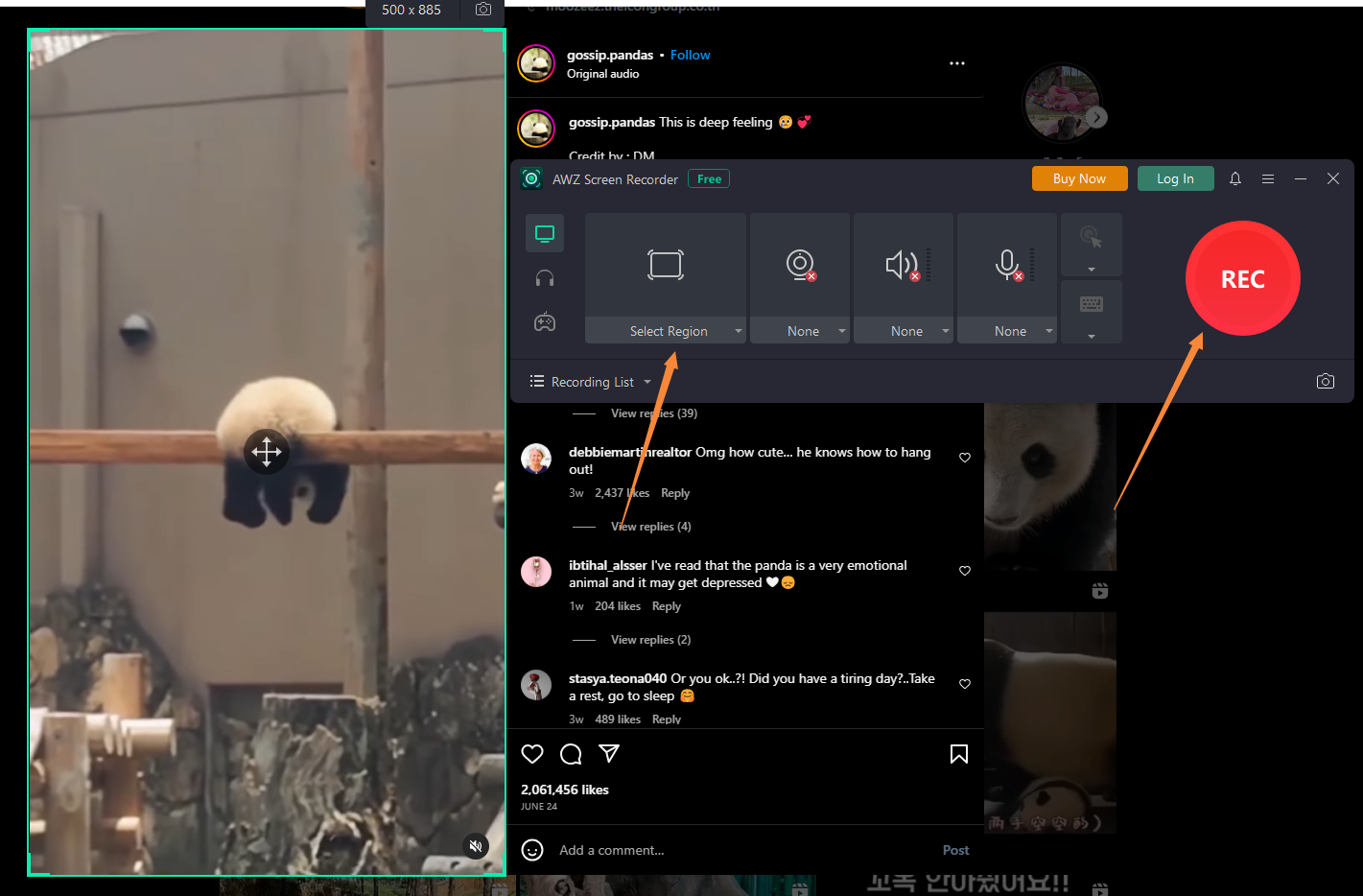 Step 4. Click on the red button to stop your recording. You can find the recorded video file in the Recording List in seconds.
AWZware Screen Recorder offers you an alternative method to save Instagram videos, with high resolution guaranteed. Moreover, you're allowed to customize the output format of the video file, with a majority of video files supported, including MP4, WMV, MOV, FLV, etc.
How to Save Instagram Videos to Gallery/Camera Roll
Does Instagram allow users to download videos directly? If you're using a mobile device, saving videos from Instagram Stories to Gallery would be an easy thing with its built-in feature. Instagram enables users to save Instagram Stories videos to camera roll for free, as well as supports sharing videos to other media platforms in one click.
No matter an Android or iPhone you're using, you only need to tap the three dots icon in the bottom right of the photo or video. Then tap Save and select Save Photo/Video.
However, if you want to save other Instagram videos without a Save button offered, you can only rely on other Instagram downloaders apps or the screen recording feature on your phone. To record Instagram videos on a mobile device, the steps on an iPhone or Android may vary. Here are the details:
On an iPhone: Go to Settings and select Control Center. Then tap the green plus icon next to Screen Recording. And open Control Center, and tap the recording icon.
On an Android: Swipe down from the top of your screen. Tap the screen record icon and click Start.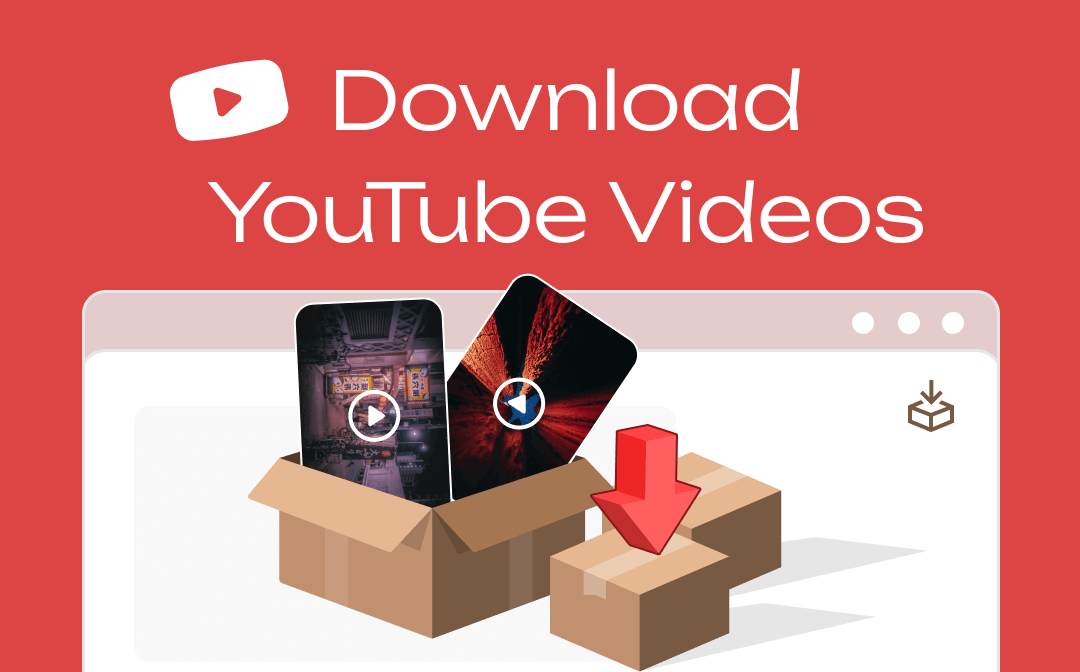 Download YouTube Videos | Watch YouTube Videos Offline Anywhere
Want to download YouTube videos but don't know how? In this blog, we will offer you 3 simple methods to get these videos and watch them offline. Let's read on.
READ MORE >
The Bottom Line
Downloading videos from Instagram can be easy with a proper tool. After reading this post, you'll be much clearer about how to save Instagram videos on different devices. Notice that, don't make a profit on Instagram videos that are not produced by yourself. And make sure to use these videos legally. Also, if you only want to save a part of an Instagram video, try AWZware Screen Recorder! It enables you to record your screen in high resolution.